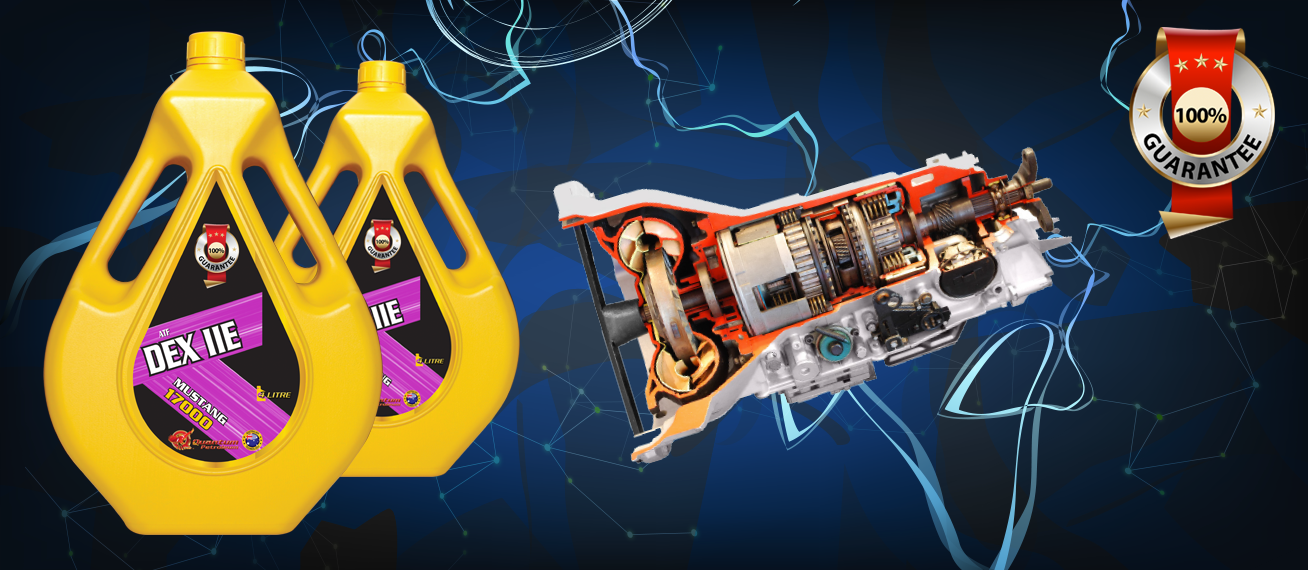 DEXTRON IIE
Premium Grade Automatic Transmission Fluid DEX IIE
QUANTUM Mustang 17000 is   premium grade fluid, primarily intended for use in automatic transmissions and in many other applications. It is formulated from synthetic blend and advanced additive system to provide excellent thermal stability and resistance to oxidation at high temperatures as well as excellent low temperature characteristics, thereby providing protection under the widest extremes of operating conditions.  Its friction- modifying properties ensure consistent, smooth shifts in all driving conditions. Superior protection against wear and improved transmission cleanliness contribute to extended transmission life.
Meet and exceeds the requirements of:
GM DEXRON®IID
GM DEXRON®IIE
Customer Benefits
Smooth, jerk-free shift performance.
A high level of protection under a wide range of service conditions.
Enhanced protection against wear to prolong transmission life.
Improved cleanliness of transmission system.
Excellent circulation and effective lubrication at low temperatures.
Superior high temperature performance.
Typical Product Performance
| | |
| --- | --- |
| Characteristics |  DEX IIE  |
| Density @ 15 C, kg/l |  0.8386 |
| Pour Point,  C | -25 |
| Flash Point,  C | 238 |
| Viscosity Index |  120 |
| Colour | Red |
The product typical may change without notice, however the performance of the product would meet & exceed the API & OEM requirements.
Recommended Oil Change Interval
The Automatic Transmission Oil changes intervals can be as short as 60,000 km for severe application to 100,000km on normal application. We recommend that you follow the oil and filter change frequencies shown in your owner's manual. With the high-performance synthetic blend automatic transmission fluid, you can have the confidence to go the full mileage or time frame recommended by the vehicle manufacturer. Mustang 17000 is especially suitable for the extended drain intervals or vehicles with oil monitoring systems that vary oil drain intervals